Just a quick How-To about installing Asterisk 11 and Chan_Dongle (GSM audio & SMS channel for Huawei USB dongles) on Odroid C2.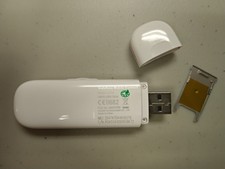 Chan_dongle project:
https://www.google.it/url?sa=t&rct=j&q= ... FdPTce1TOc
NOTE: chan_dongle works with just a few of Huawei USB dongle models, see the above link.
Instructions:
# system update
# pre-requisites
# Asterisk 11 installation
# chan dongle install
# Asterisk configuration, modify example files for your needs
# Asterisk start & test
Tips:
in the Asterisk CLI type: "core show help" to see available commands,
to test dongle type: "dongle show devices", you should see something like this:
I will post configuration examples ASAP, anyway you might find a lot of interesting guides about that.